WINNER ANNOUNCED in the Fenix Madness Tournament!
WE HAVE A WINNER!
FENIX MADNESS has concluded and to the surprise of no one, the PD35 TAC has been crowned the victor. Thanks to all who participated in the tournament voting; it's been fun seeing which lights are the crowd favorites!
Also, we'd like to congratulate this year's Fenix Madness Giveaway winner - William from Texas! William has already eagerly claimed his prize!
Your loyalty to Fenix Store is greatly appreciated.  Thank you for trusting the Fenix brand.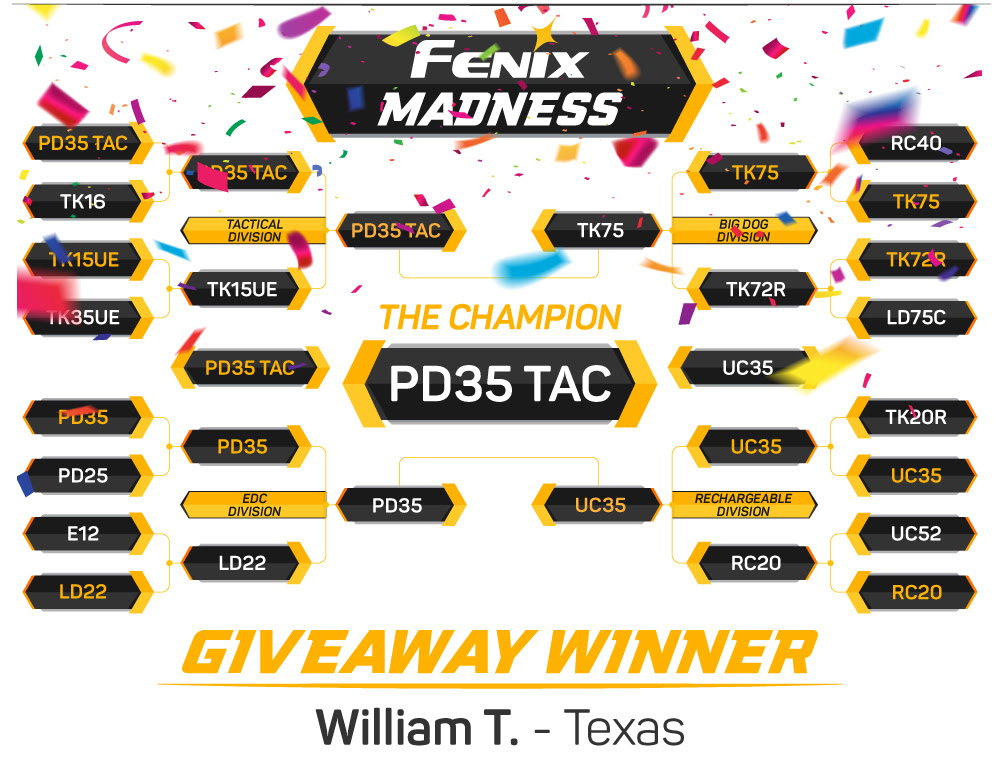 ---